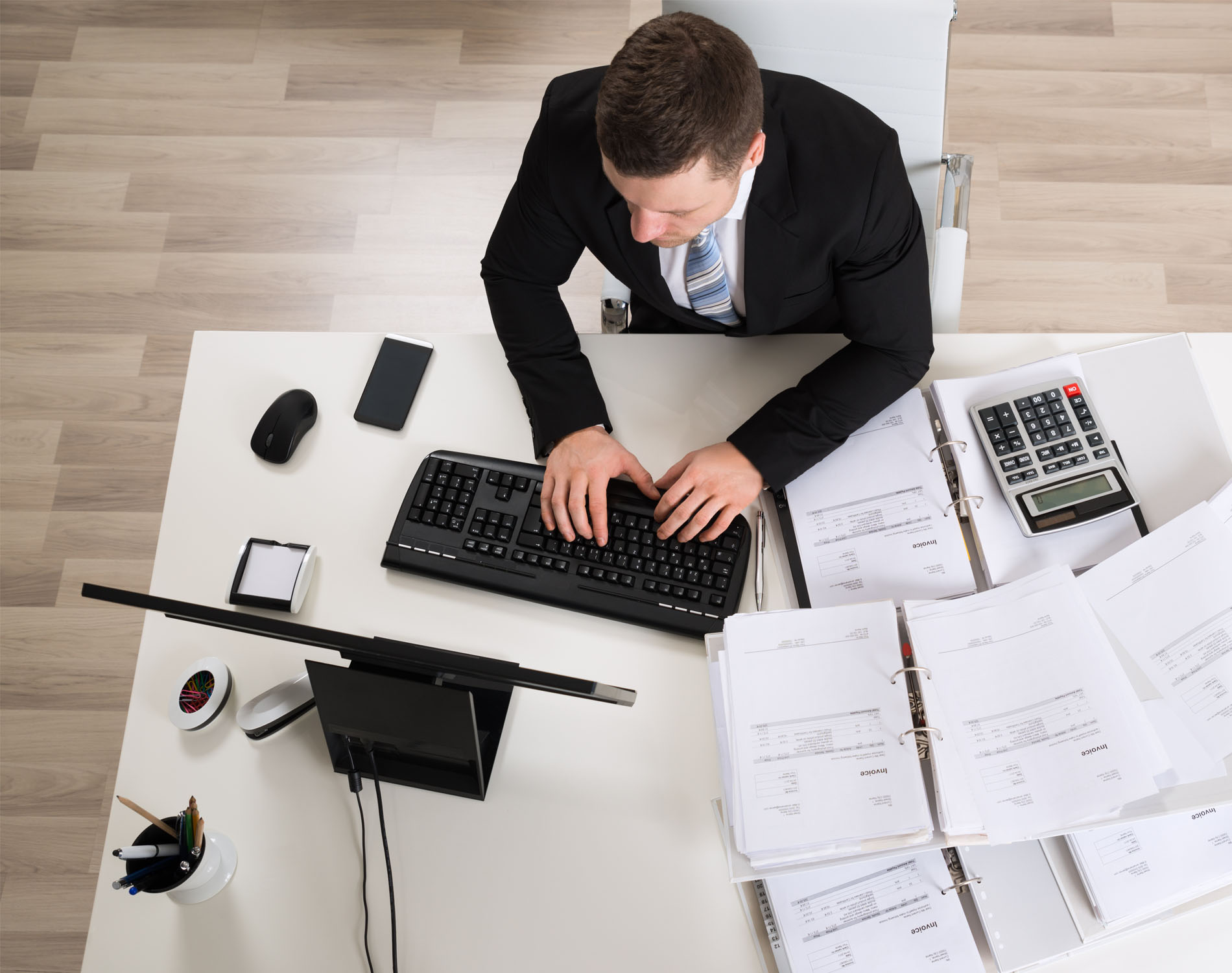 Renowned for the quality of its services, A.M.F. accounting firm constantly enriches its accounting, legal and tax knowledge with exclusive technical documentation and continuous training.
We work with:
Entreprises (Large Companies, SMEs,)
Artisans,
Tradespeople,
Professional services
but also with individuals
We accompany our clients at every stage of their professional life:
Accounting

Management, recording of transactions and closing of the accounting periods
Partial or total outsourcing of your accounting department
Consolidation of the financial statements
Human Resources and Payroll Management 

Payroll management: calculation and salary processing, withholding tax management, annual salary certificates, and tax certificates
Employees management: preparation of work contracts, management of work permits
Social contributions and insurances management: registration with the compensations office, advice and implementation of insurances to cover accidents & sickness, preparation of the annual returns
Tax

Tax returns
Tax optimizations
VAT returns
Business creation

Support and advice when creating your company
Domiciliation
Support and advice when transforming your company
Support and advice when liquidating your company
Corporate Finance

Implementation of reports
Business plan
Implementation of the estimated income statement and cash flow
Advice for the funding of your company
Merge and acquisition of companies

Advice and support when acquiring a company
Advice and support when merging your company
Audit

Standard audit and limited statutory examinations
Special Reports
Corporate law & Business law :

Creation of all types of entities (civil companies, limited liability companies, SA, associations, etc.) and selection of the most appropriate legal form; Drafting of the statutes; Formalities of company creation (legal announcement, Register)
Annual legal secretariat: Drafting of the minutes of General Assembly; Drafting of the management report and the special management report; Formalities for the filing of accounts with the Registry of the Tribunal
Legal advice for better adherence of the company to its legislative and regulatory environment
Legal optimization (the analysis of the various legal scenarios that can be envisaged in the context of a given economic operation and the assessment of their patrimonial consequences)
Legal studies on the scope of specific texts or on the legal regime applicable to particular sectors
In addition to traditional accounting and audit work, A.M.F. strives to develop useful tools to help guide and manage businesses.
They allow you to have an overall, medium- to long-term view of your business, helping to improve decision-making and the responsiveness of your business.
A.M.F., conscious of the actual economic situation, offer to support your business through the conception and initiation of a valid strategic development plan. With our skills and a new generation of experts keen to advise clients as best as possible, we will help you develop a strategy for tomorrow and will participate in making your business as sustainable as possible. We offer solutions to enable your company to return to profitability and investment.
The Cabinet A.M.F. provides a wide-ranging corporate tax advisory service, specializing in bespoke solutions for individual business needs.
Our experts possess the very best technical skills, supported by many years' experience of tax planning.
We find that corporation tax works best as part of a total approach to financial management. We create timely, effective procedures to maximize your tax efficiencies and minimize liabilities. Our corporation tax team works alongside our personal tax specialists so that company tax planning and the personal implications can be considered together. It's a perfect approach for entrepreneurs and other owner-managers where separation can lead to costly mistakes.
Our corporate advisory service looks at businesses at every stage of their life-cycle, including:
Start-ups
Investment and growth
Acquisitions and disposals
Raising finance
Succession planning